Muay Thai or Thai boxing is a martial art that developed over centuries. This has become a famous competitive sport to offer entertainment to audience. These days, this sport is also practiced for fitness and self-defense. Muay Thai competitions are truly spectacular to see and intensive. Fighters are seen attaching each other in full exhaustion with elbows, fists, knee and kicking techniques. In general, Thai boxers have excellent technical training and they have their bodies trained to become high-performance and muscular instruments.
A Muay Thai fighter reaches a competitive level when he has a perfectly trained body. This is the reason fighters will have to go through excellent training programs for fitness. Today, fitness-oriented athletes make use of such training in order to improve their shape. If you really want to know what is muay thai, then read on.
Understanding Muay Thai
Muay Thai is practiced in many Southeast Asian countries including Thailand. Other regions also practice similar arts with Myanmar having Lethwei, Laos having Muay Lao and Malaysia having Tomoi. The national sport in Thailand is Muay Thai which gives the country a long history.
Elbows, hands, knees and shins are used in Muay Thai, also called the Art of Eight Limbs, thus can make use of eight contact points for executing strikes. This entertainment fight puts emphasis on defense, offense and stamina. People of all ages and sex can learn it. Because of the increasing interest in the sport, many martial arts schools across the globe have started to teach it. A player gains proficiency by knowing some basics.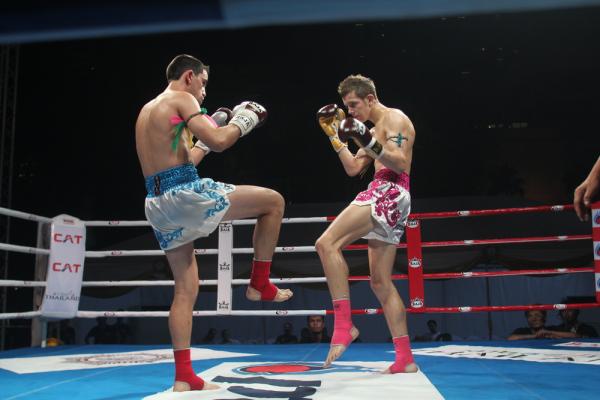 Muay Thai Fights
The sport is fought in three minutes for five rounds. This includes a two-minute interlude. Before the fight, the fighters will have the wai khru dance as homage to teachers. The dance itself will serve as a good warming up exercise. Armbonds and headbonds will be worn by boxers. The headbond or the mongkhol serves to give luck to those who wear it once the teacher blesses it. Because of the prominence of the Muay Thai teacher and Buddhism in the life of the boxer, the headbond serves as a lucky charm and spiritual object. The wearer will remove it following the wai khru dance. The trainer of the boxer is the only person who will have to remove the headbond. However, the armbonds are believed to give protection and must be removed only following the fight's end.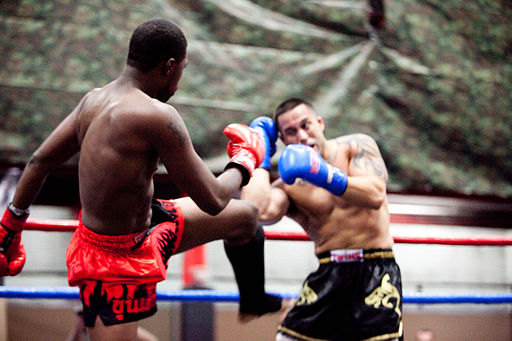 Muay Thai Supplies
The stadium which hosts the fight should provide fighters necessary equipment. A warning bell, stopwatch, boxing gloves, equipment for the fighters' water and signal gong should be supplied by the stadium. The Muay Thai gloves come in various sizes based on the rules. Equipment for fighters who did not bring along their own accessories such as blue and/or red shorts, surgical tape, jock straps, sacred cords and others are also supplied by the stadium.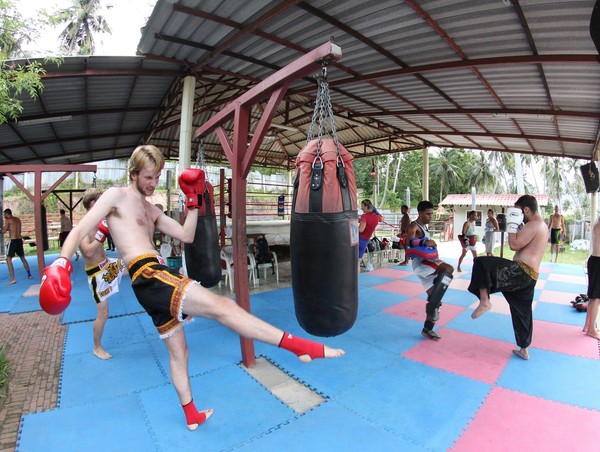 Kinds of Muay Thai
Muay Thai has a couple of major types-
Muay Lak- This type emphasizes caution and patience. This type is less seen or may not be practiced anymore.
Muay Kiew- This type has plenty of tricks and feints which are intended to catch the opponent off guard. This is more famous than Muay Loak.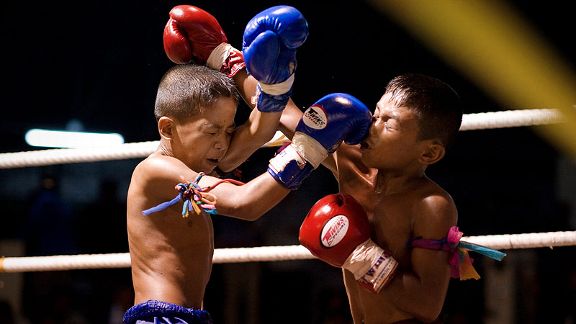 Author Bio: James is a professional martial arts trainer. His blogs have helped those who want to know what is muay Thai and use information for their own training.