Decorations are a very vital part of every wedding to make the day personal and special and one of the fabric decorations that has long been associated with such celebrations is tulle. Tulle is a very versatile and ethereal fabric with multiple uses at a wedding. When used in the right amounts and places, tulle wedding decoration can convert the whole celebration into an elegant fantasy. Here are few exciting wedding decoration ideas to use tulle to spice up your special day.
Tulle Gazebo
Tulle gazebo is a very easy decoration idea to light up the wedding atmosphere. Just drape a gazebo as this is a very inexpensive and easy addition to the decorations. Just purchase few yards of the classic fabric in either your wedding color, white or a blend of both. Add few silk flowers and you would have got a setting ready to evoke romance. Measure the width and height of the gazebo to find out how much fabric will be needed to decorate. Also consider the swag and draping by multiplying the gazebo's height by 2 and its width by 3. You can also add bows to add to the yardage.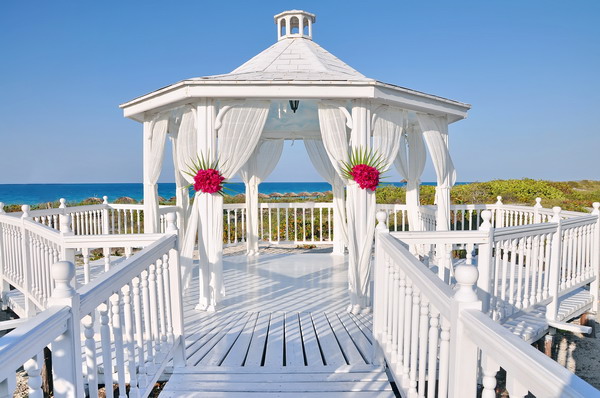 Tulle Pews
Pews made of tulle have been a timeless and classic decoration for many centuries in churches. You can drape it or use pew bows. Bow clips are a great way to retain the tulle in position. You can also consider adding little tulle to the church decorations for stunning results.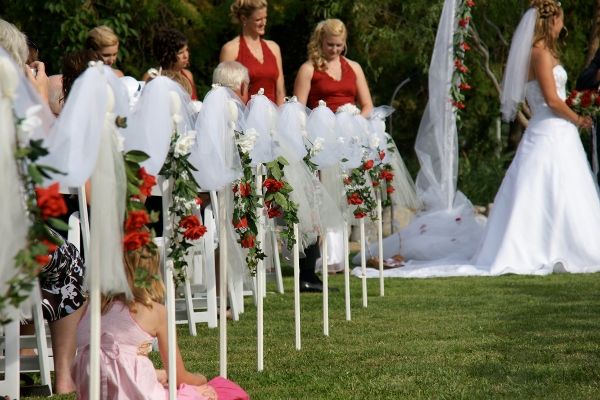 Tulle Chair Bows and Covers
For a romantic touch to your wedding reception, decorate the chairs at your reception with tulle chair covers and bows. This also adds elegance to the party. If the reception chairs are ugly or not right, just cover them up with a pillowcase or use a touch of tulle. This is fast, inexpensive, and easy to do, while also presenting a rich look.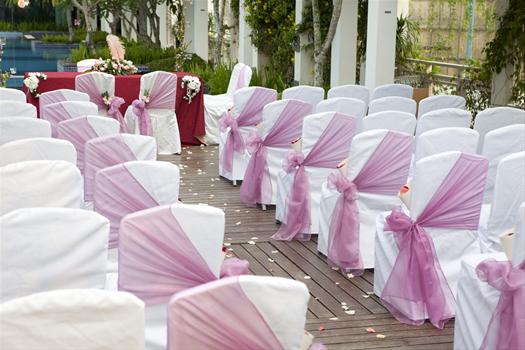 Tulle Wedding Ceiling
Tulle wedding ceiling with lights are a matchless combination and this is one of the latest trends. Irrespective of your wedding reception location, this setting can make a statement of elegance to every place. You can center it off a light fixture for a truly dramatic effect. This effect will make a fantastic addition to home weddings also.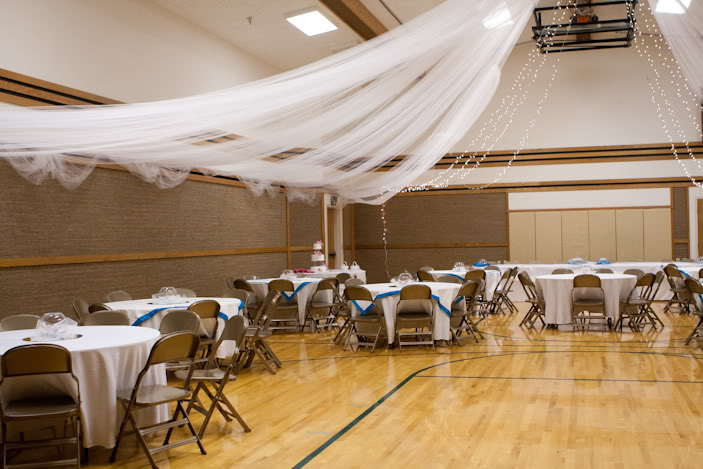 Tulle Wedding Cake
An outstanding decoration for the wedding cake table is adding sheer tulle; it can also be used to decorate the cake.Just trail sheer the fabric right-up the wedding cake's side; wrap it around the cake stand's edge and add a big tulle bow to it. Allow the fabric to fall down the side. Beadings can be used to wrap and decorate around it.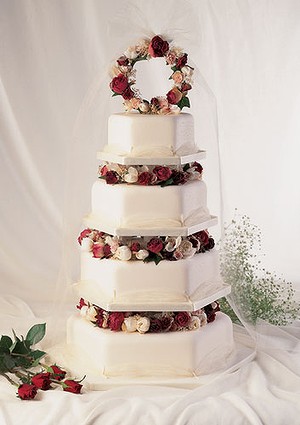 Tulle Car Bow
For an elegant departure following the wedding, tulle bows on the car can be the most unique decoration. Easy to make, this is an excellent way to depart from your reception. All that is needed to make this fantastic decoration is a few yards of the beautiful fabric and some flowers.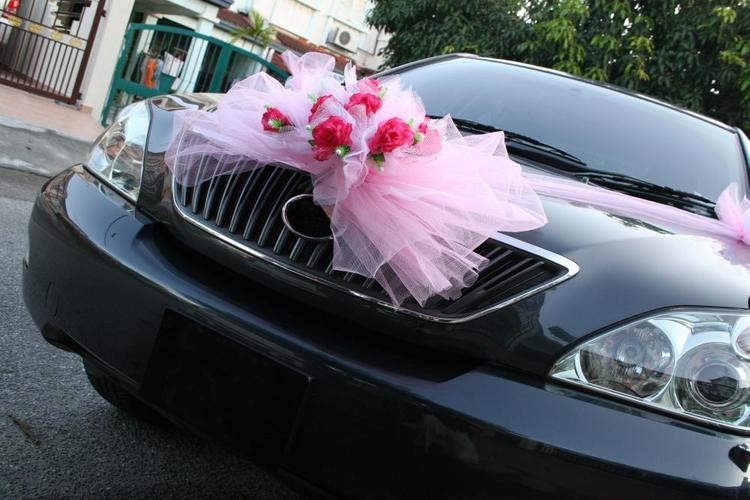 Now that you know how to use tulle for wedding decorations, you would have understood what a great resource this fabric has in the celebrations.
Author Bio: Margaret Peter is an event manager, who organizes several parties and events. She uses creative ideas to host dream events without breaking the bank.