Motorised blinds make the most of views from the window with accurate, uncomplicated control of natural light. Rapid, convenient, mechanical operation of these blinds can mean the difference between glimpsing a stunning sunrise or sunset and missing it.
However, at times the sun can be too strong and can cause glare on television screens, it can appear too bright, can add unwanted heat to a room and what's more can cause fading of flooring and furniture. These blinds therefore are very convenient as they can be raised or lowered easily with the push of a button, therefore decreasing the glare on the television and keeping out the harmful rays of the sun. Furthermore motorised blinds can save up to 30% on energy bills a year.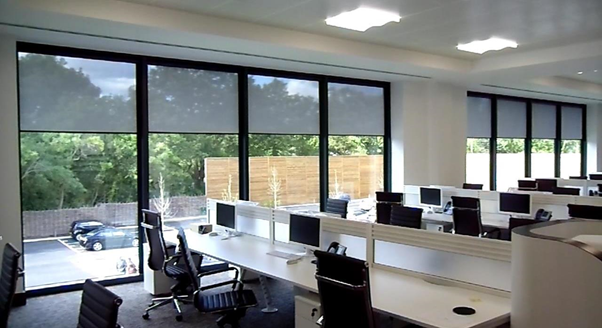 The Benefits of Motorised Blinds
If timers are pre-set on motorised blinds then this can ensure that the heat of the sun is blocked even when at work. In addition to this motorised blinds can improve home security; timers can be installed which raise and lower shades at specific time intervals. This discourages burglary if on holidays or out for the night. Another great benefit of these blinds is that they can help to protect furniture, flooring and art work.
The sun's emissions can fade furniture, cause fissures in artwork, and can distort flooring. With the push of a button or by using a timer, motorised blinds can aid with the protection of treasured interiors. In addition to their uncluttered appearance, as these blinds are cordless they also offer important safety benefits. This is definitely the most important benefit of these blinds. Over the years, there have been a number of deaths of not only children but also pets as a result of strangulation by blinds cords.
Therefore, these motorised blinds offer a functional and safe alternative to normal blinds. Another great advantage of motorised blinds is the pleasing aesthetic appearance they offer. Because there is no cord visible to the side of the blind, these blinds portray a far sleeker, sophisticated look. They can improve the appearance of the room in which they are in a lot better than ordinary blinds.