Most people often think that all yoga retreats in the world are the same. However, the fact of the matter is that there are some that have a lot more to offer than others. This means that if you are interested in a surreal experience when practicing yoga, you should aim to visit some of the best yoga retreats in the world, rather than any yoga studio. There are some that have particularly stood out from among the rest in the recent past. Some of these include: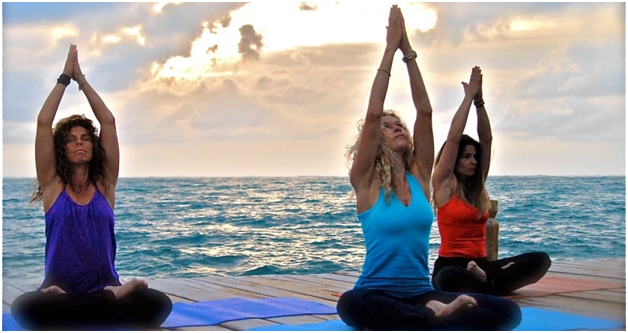 The Costa Blanca area in Spain has been described by the World Health Organization as the healthiest environment in the world. The Yoga Breaks spa offers the excellent opportunity for anyone to get the most out of yoga, since it offers you an opportunity to practice the craft in an environment that is seemingly made for yoga. Some of the activities that you can indulge in while in the region include mediation and pranayama workshops. They also serve Ayurvedic meals to augment this.
Big Sky Yoga Retreats
This is a yoga retreat that is located in Montana. It is a women-only yoga facility which offers a wide range of activities including lessons in all forms of yoga, horseback riding and hiking adventures. The one thing you can be sure of is that after going through all the activities they have to offer, you will end up having a greater appreciation for yoga, as well as a lot more peace of mind and tranquility.

Clermont la Grausse in France
One of the most attractive things about visiting this Yoga center is the fact that you will end up interacting with some of the most highly experienced yoga teachers in the world. The facility is set on chateau grounds and comprises to large yoga studios and plenty of accommodations for all the visitors. You can also visit the facility on a self-catering basis if you are interested in doing so.
Of course, there are many other high quality yoga centers in the world. However, the above happen to be some of the most highly rated, and visiting each of them will definitely make your yoga experience a lot more exciting and fulfilling. The fact that you might need to travel out of the country in order to visit them might be off-putting, but you can always save up to do so. Even if you get to visit them once in a lifetime, it will be an experience you will never forget.