There are many individuals that have had to purchase properties within the country of India. The truth of the matter is that this can be a very difficult task to accomplish, without a little help. Many of these individuals have been able to find help, by using tools on the Internet, such as the Housing.com website. Although this website is only two years old, it has already established itself as the leading Indian property search on the Internet. Of course, the team, which is behind the website, has decided to tackle the application world, with the real of the new free Housing.com android app download. When it comes down to it, this is a very exciting new opportunity for people, who are looking for properties in India. Is this application something that is going to help you? When you finish reading this guide, you will be able to find out the truth about its usefulness and features.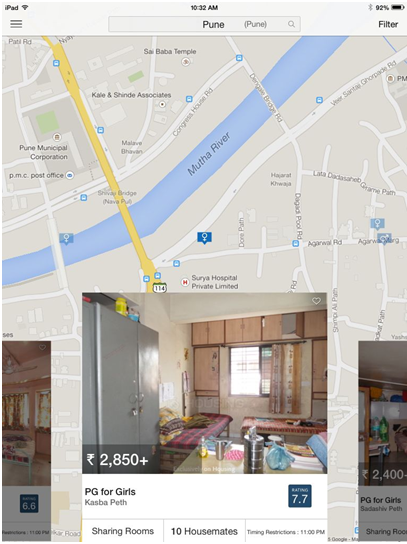 Beautiful Interface with Useful Info
By using the Housing.com mobile app, you will quickly be able to see that it is equipped with a beautiful user interface, which can be used very easily. In fact, everyone, who has ever used these types of apps, should be able to pick it up and use it immediately, without needed special instructions or assistance. Of course, the application is connected to a massive database of property information. As you can see above, the database is full of information on properties including prices, property types, ratings, and even landlord and agent information.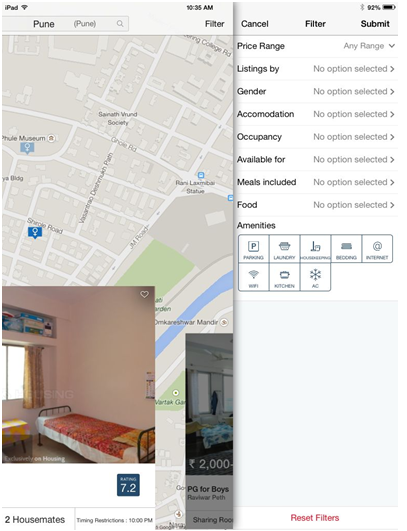 Specific Search Options
When it comes down to it, you will want to check out the Housing.com app's filter option. With this specific feature, you will be able to check out a variety of filters, which will control the specific properties, which are displayed to you. For instance, you can check out properties, which include meals. On the other hand, those with specific amenities can sort the properties. Of course, it is also possible to find properties, which fit your specific budget, which is extremely helpful and convenient.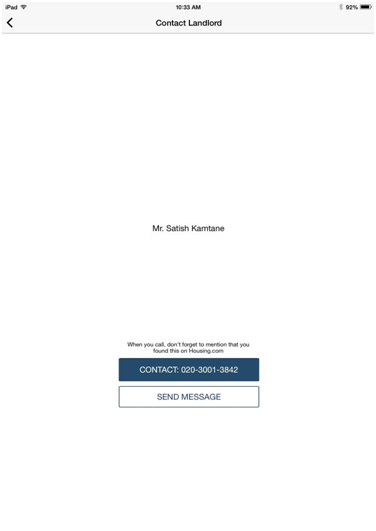 Finding Landlord and Agents
When you finally find a property, which suits your needs to perfection, you will be able to use the application to make contact with these individuals. For starters, you will be able to use the tool to find landlords or agents for specific properties, which will give you a screen like the one above. On the other hand, you can directly access a database of the property agents, which is also helpful, if you wish to have them find properties for you. Either way, you will be able to check out the contact details for these individuals, as well as pictures and names. You can also send them a message through the app.
Is it worth the download?
The application is available for Android and iOS devices. Of course, the kicker is that the app is completely free and doesn't come with aggravating ads. Although it is not perfect, it is currently the most useful property search application available for the Indian real estate market.