When building or buying a dog-house kennel, you need to make sure there is shade and ventilation as well. For shade, you can build a Shade Tarps on the top of your dog's kennel to protect it from the sun. A ventilation system in your dog's kennel is essential because it creates a layer of material between your dog and the outside, protecting it from direct sunlight.
Dogs are amazing creatures, and we always want to be with them in the house, but sometimes they have to stay in their kennels. Whether a home dog or a military dog, your dog needs the most appropriate place to stay with the right living conditions. When building or buying a kennel, make sure you check on the safety and cleanliness of the kennel together with its ventilation system.
There are also other things you need to consider when choosing the right kennel for your dog, and they are:
When choosing the size of your dog's kennel, you need to consider the size of your dog as well since it does vary in size, and they also grow very fast. Dogs develop differently; some grow very fast, while others take their time to develop. Make sure you know how fast and how big your dog will grow before you choose its kennel. You also need to make sure you choose a kennel that has a lot of space because dogs tend to move around a lot, so they need enough space to move around.
After deciding on the size and the kennel's layout, the next thing Is for you to look at how clean the kennel is. Having a clean kennel is very vital as it protects your dog from diseases and injuries as well. Moreover, ensure you pick a kennel that is easy to clean because kennels cannot clean themselves. If you don't have anyone to look after your dog, choose a kennel that you can easily clean despite your busy schedule.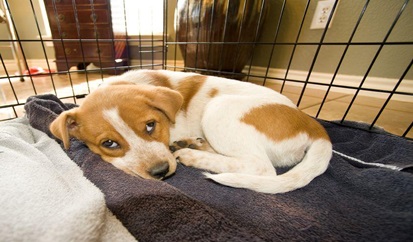 Prices usually are different everywhere you go and vary from time to time based on your service provider. The best thing to do is to purchase a kennel that you can afford and one that is long-lasting too. If it's your first time buying a kennel and your budget is tight, you could get a cheaper kennel for starters, then later on, incest in an expensive kennel that's long-lasting. Dog kennels are pretty expensive, but this is the price you pay for taking care of a dog.
Safety is very crucial; make sure the kennel you select will be able to sustain a dog; it needs to have locks so that they can prevent your dog from getting out of the kennel. Altogether, make sure you check the locks as well so that they don't hurt your dog in the process.
The condition of the crate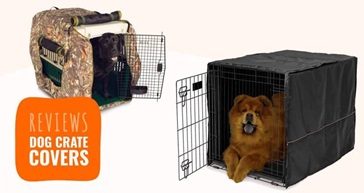 In case you are purchasing a second-hand crate, make sure you look at its condition first; you don't want to buy something that will spoil quickly because it will be a waste of money. It's normal to come across wear and tear on a second-hand crate because it has been used over time, but again it shouldn't be too torn, rendering it useless. Also, make sure you know the materials used to make this particular crate before you buy it.
Place treats in your dog's kennel
When you're training your dog to identify and love its crate, you could put treats in the crate, and the dog will eventually get used to identifying it as a safe place to stay and play. But make sure you don't leave treats or water in the crate unattended. The only time when it's convenient to leave water for your dog is during the summertime because they get thirsty a lot.
Conclusion
Going to buy a kennel for your dog can be difficult, and you need to make sure you make the right choice before you buy your dog's kennel. Shade Tarps come in very many forms, and you should choose a design that will fit your dog and one that will also get the job done. Moreover, ensure your dog loves the kennel you got so that it is inside. When it doesn't like it, you will have a hard time making it enter its little house. Other than the tips above, make sure your dog loves its kennel.